In honor of #GivingTuesday, help to support your local community by making a tax free donation to The Simple Rules Foundation that supports our community through Packs for Prosperity.
Packs for Prosperity is a project that creates backpacks for homeless individuals and those living on the streets of Phoenix and the surrounding suburbs.  The backpacks include a variety of essential supplies such as; personal hygiene products, hats, socks, tarps, bottled water, bandaids and first aid supplies, recovery and shelter resource information, snacks and other essential items.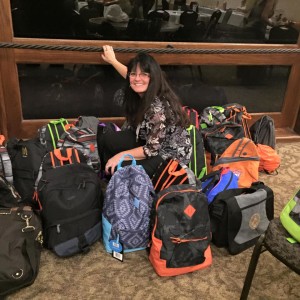 To make your donation you may click here to use a credit card or paypal.  
The Simple Rules Foundation believes in a notion of "Simple Rules" and that small actions can make a difference.  To learn more about the Simple Rules Foundation and how you can do one simple thing to change the world, click here.
Make a Difference in Your Community One Backpack at a Time
Learn more about #GIVINGTUESDAY

Tags: #1simplething, #GivingTuesday, packs for homeless, packs for prosperity, Simple Rules