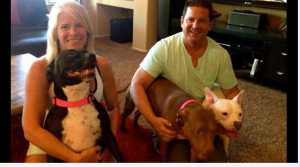 It is with great sadness that I share with you that last Friday night, a local family, the Hartmann's lost their home in a fire. They have lost everything. Besides the loss of their possession's, the hardest part of this tragedy is the loss of their best friends, their dog's Jazzy, Bella and Cupcake who their lives in the fire.
As you can imagine their lives have been turned up side down. The overwhelming feeling of losing their dog's, their house and their possessions all at once is something many of us could never imagine, and God willing, none of us will ever have to experience, something so tragic.
Although they have insur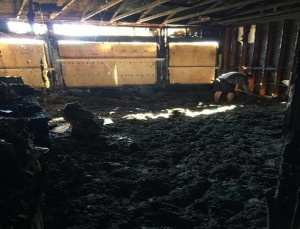 ance it will be a very, very long process before they are able to rebuild their lives. For this reason Packs for Prosperity is working to support the family by reaching out to each of you to lend a hand or share the compassion within our community of friends.
If you are able to extend help in the form of gift cards, restaurant cards or wish to make a contribution, please contact Packs for Prosperity and we will make sure it get's to the family.
Please continue to send them good thoughts and blessings so they will know they are not alone.
I have attached two pictures, the first being their 'Best Friends', and the second is a picture of what is left of their house.
All our best to each of you.
Packs for Prosperity